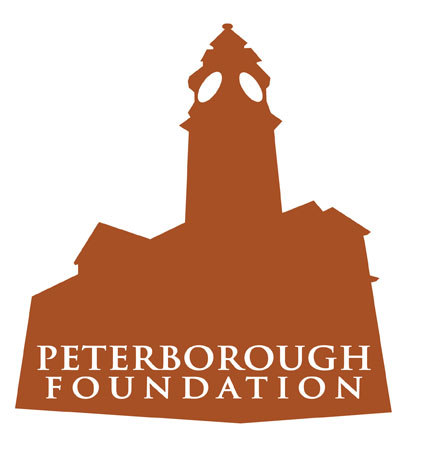 December 21, 2022
For Immediate Release
Peterborough, ON: Peterborough City and County charities will receive an early gift this holiday season thanks to the Peterborough Foundation, the area's longest-running Foundation.
Almost $75,000 will be distributed to eleven local charities which applied to the Foundation to help fund capital projects.
According to Nancy Martin, Chair of the Peterborough Foundation Board, all applications for funding are considered carefully by board members and directors. "We take seriously our responsibility to be good stewards of the Foundation's disbursements each year and I'm so pleased we are able to support the latest worthy recipients," stated Martin.
The Peterborough Foundation was incorporated in 1953 from the estate of Mr. and Mrs. Louis Magie. The Foundation has distributed over $2,000,000 from a capital base of just under $1,000,000. 
"We encourage all local charities to visit our website to learn more about the application process," added Martin. "We will be distributing funds again next June and December which will be extra special given 2023 will mark the Peterborough Foundation's 70th anniversary."
Grant application deadlines are May 1st for the June Board meeting and November 1st for the December meeting. Applicants must be a not-for-profit charitable organization and carry out its activities in the City and County of Peterborough. Grant requests must be for capital expenditures only, and applications are made through the Foundation's website: www.peterboroughfoundation.org
December 2022 Peterborough Foundation Recipients
Camp Kawartha                                  $18,395 
Art Gallery of Peterborough               $11,100
Showplace Peterborough                   $11,100
Five Counties Children's Centre          $ 6,000 
PRHC Foundation                              $ 5,600
Hospice Peterborough                       $ 5,600
YMCA of Central East Ontario            $ 4,991.50 
Peterborough Theatre Guild              $ 4,000 
Trent University                               $ 3,900 
Mapleridge Recreation Centre           $ 3,500 
Kiwanis Music Festival                      $   500
At its June 2022 meeting, the Peterborough Foundation Board approved the following grants totalling over $55,000:
Reframe Film Festival                                   $12,500
The Canadian Canoe Museum                       $10,000
Deaf/Blind Services and Foundation              $ 7,000
YES Emergency Shelter                               $ 6,717
The Mount Community Centre                      $ 6,467
Market Hall Performing Arts                         $ 4,815
Peterborough Musicfest                               $ 4,237.98      
VON                                                          $ 4,000    
For more information, about The Peterborough Foundation, please contact Nancy Martin at 705-743-1869.
History of the Peterborough Foundation
Louis D.W. Magie was an American Engineer who worked with The General Electric Company in the United States. He moved to Peterborough in 1900 and worked for Canadian General Electric until his retirement in 1938. Mr. and Mrs. Magie had no immediate family members and in 1950, Mr. Magie wished to make provision for the disposition of their estate. Dr. G.S.Cameron and James H. Turner assisted the Magies in carrying out their wishes for this disposition. The result was the incorporation of the Peterborough Foundation in September 1953. Mr. Magie's modesty would not allow his name to be part of the Foundation name and it was to remain inactive until after he died, which occurred in 1956.